Regular price
Sale price
$65.00 USD
Unit price
per
Sale
Sold out
Beautiful hair starts with a healthy scalp! Our Hair Mask with Moringa and Black Pepper Oil is packed full of essential vitamins, minerals, antioxidants, and amino acids to nourish, hydrate, and balance the pH of the scalp, promoting scalp and hair health. Moringa Oil in particular is a rich source of Iron, Vitamin E, and C that works to actively nourish hair preventing hair loss, strand damage, split ends, and hair thinning while adding a beautiful shine. The use of Black Pepper Oil in our unique formula helps increase blood flow to hair roots which strengthens and revitalizes hair strands and scalp health, creating a shiny more voluminous look. Our powerfully effective formula uses the specific moisture-retaining properties of Rosemary Oil to soften the scalp, preventing dandruff, and a dry and itchy scalp.
"I have always had very thick and healthy hair and like any woman, I was proud of that fact. When I got COVID last year I started to notice that afterward my hair was thinning and falling out which was a problem I had never experienced before. I was so upset that I cut my hair super short one day to try and stop my hair loss. When I started looking for a powerful and natural hair mask I couldn't find anything that would be both safe and effective. Almost all hair masks and oils on the market are either full of chemicals that will do more harm than good or they simply don't work.
I immediately started to work with my sister Lusine, our head of research and development, and our team of chemists to come up with an incredible product that would be 100% natural, made with the finest organic ingredients, and would actually work! After a year of developing, formulating, and testing, I am proud to say that we have come up with a truly one-of-a-kind formula that includes everything that nature has to offer for hair care and naturally revives, strengthens, and promotes hair and scalp health.
This amazing product will reduce dandruff, split ends, and scalp irritation as well as strengthen hair follicles and strand proteins to prevent hair loss and promote healthy hair growth! My hair is back to its natural thick feel and shiny look and I couldn't be happier!" – Sona, Founder and CEO
CUSTOMER SURVEYS

100% noticed less dandruff and hair thinning.

85% said their hair felt thicker and looked shinier.

95% noticed less oily hair.

Based on a survey of 20 of our customers using our Hair Mask with Moringa and Black Pepper Oil 3 times per week for one month.
DIRECTIONS

Apply a few drops of the Hair Mask on your scalp and rub it in with your fingers, starting with your roots and moving down to the ends, ensuring full coverage. Intended to be used once or twice per week. Leave on for 1 to 2 hours then shower with lukewarm water and rinse off thoroughly.
OUR UNIQUE FORMULA

MORINGA OIL: Native to tropical climates, this incredible oil has long been used for improving hair and scalp health. We use only the finest Organic Moringa Seed Oil in our unique formula to help nourish damaged hair and reduce split ends so that you have that thick healthy hair feel everyone loves! Having luscious hair starts with a healthy scalp and Moringa Oil has been shown to strengthen hair follicles, promote healthy hair growth, and prevent hair loss!

BLACK PEPPER OIL: After a year of developing, formulating, and testing our incredible Hair Mask formula we can safely say that one of our most vital ingredients for promoting hair and scalp health is Black Pepper Oil. Black Pepper Oil increases blood flow to the hair root which acts to strengthen and revitalize your hair so you can have beautiful shiny hair. This incredible ingredient, in our unique formula, also helps prevent dandruff.

ROSEMARY OIL: Studies* have shown that Rosemary Oil is as effective for reducing hair loss and promoting hair growth as minoxidil 2% (a synthetic drug used in various chemical hair growth products). Unlike other hair-care brands, we don't use minoxidil in our hair mask, instead, we choose to use only the finest natural ingredients in our unique formulas including Organic Rosemary Oil! This incredible ingredient is equivalent to 2% minoxidil but without being toxic and harmful. Rosemary Oil in our unique formula can help improve circulation in the scalp which stimulates hair growth and prevents hair loss.

*https://pubmed.ncbi.nlm.nih.gov/25842469/
INGREDIENTS

Organic Moringa Oleifera (Moringa) Seed Oil, Organic Cocos Nucifera (Coconut) Oil, Organic Prunus Amygdalus Dulcis (Sweet Almond) Oil, Organic Argania Spinosa (Argan) Kernel Oil, Organic Simmondsia Chinensis (Jojoba) seed Oil, Organic Ricinus Communis (Castor) Seed Oil, Organic Tocopherol (Vitamin E), Organic Rosmarinus Officinalis (Rosemary) Leaf Oil, Piper Nigrum (Black Pepper) Oil, Salvia Sclarea (Clary Sage) Oil, Cupressus Sempervirens Leaf (Cypress) Oil.
ADDITIONAL INFO

For external use only. Discontinue use if irritation occurs. Store in a cool dry place. Keep out of the reach of children. Keep out of eyes.
View full details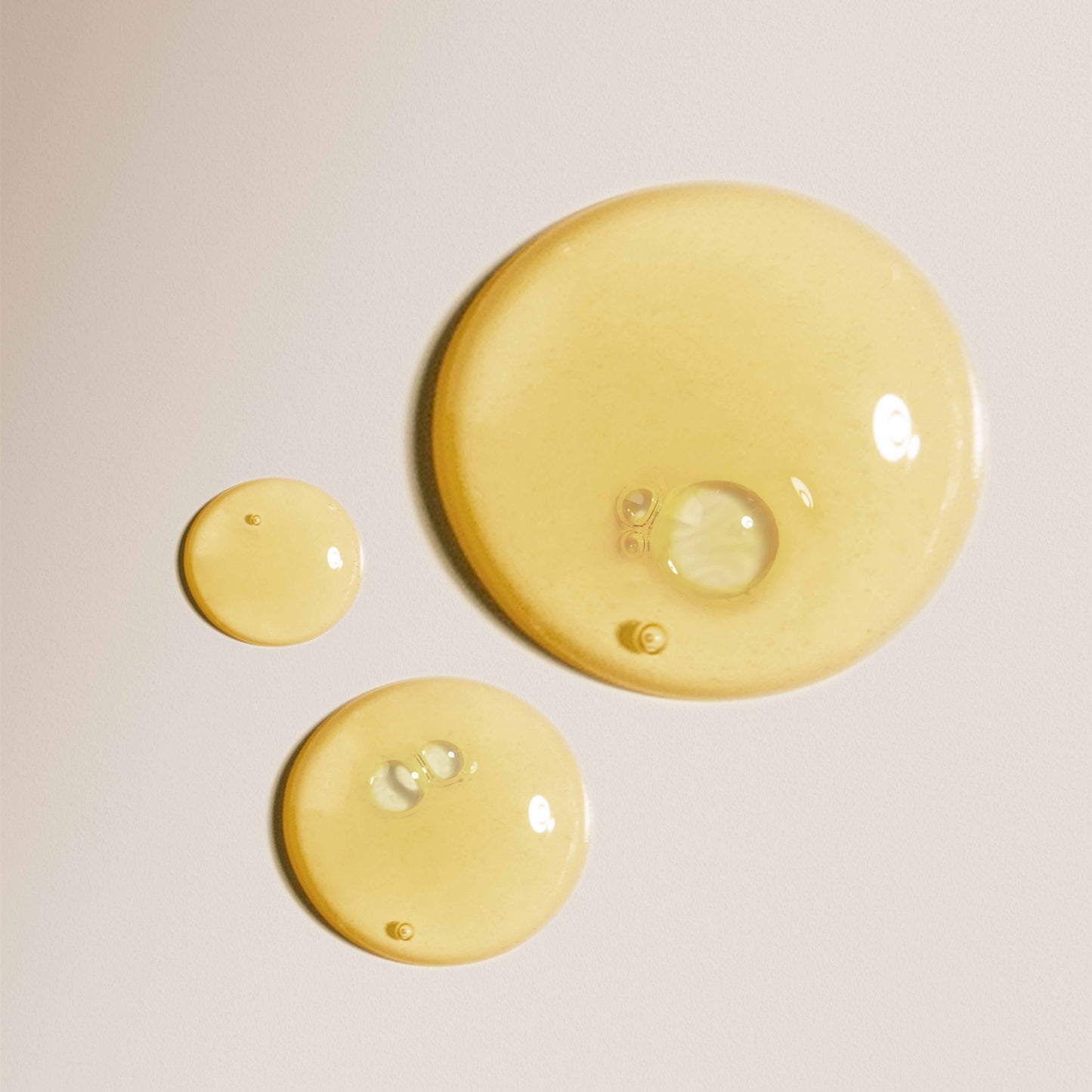 A Luxury Formula Straight From Nature

We believe that nature knows best so we don't interfere with her natural processes. Our unique formulas are always 100% natural, made with Certified Organic ingredients, and free of toxins, parabens, silicons, alcohols, and artificial colors or fragrances.

Skincare That Cares

Skincare should be just that - products that care for your skin and the environment. Our products use sustainably sourced organic ingredients that are not only safe for your skin but good for it too! All of our products are cruelty-free and have never been tested on animals because that's what skinCARE is all about!